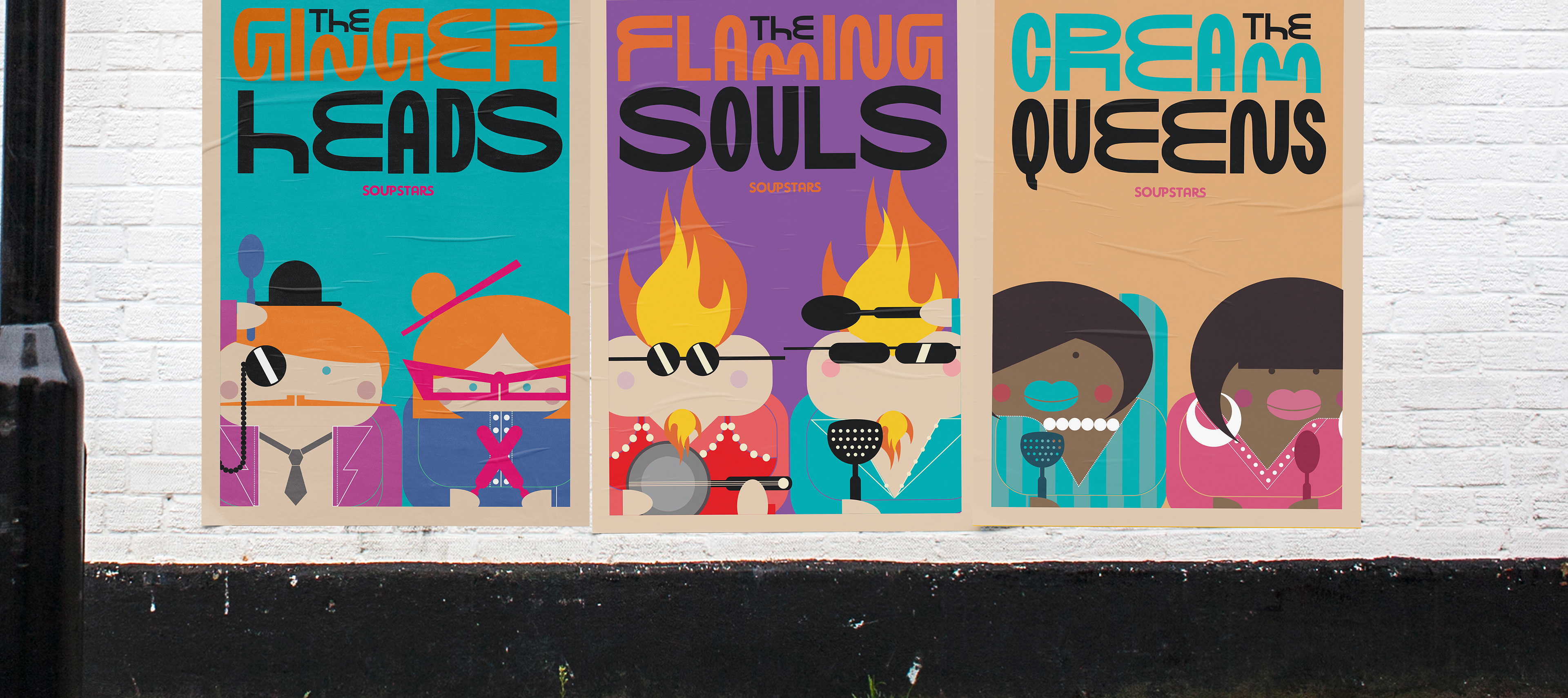 The Japanese chef Sheo launched a new set of special take-away soups in NYC. Truly authentic recipes that are originally combined and made with 100% natural ingredients. 
Soups are not a novelty in NYC. It is an industry that is widely saturated and highly competitive. We needed to set them aside by positioning them in a territory of their own.
Because soups are a grab and go choice for a fast paced group of creative and independent entrepreneurs. We claimed a familiar territory for this demographics: MUSIC.
We created a series called SOUPSTARS. And every soup was it's very own music band. With a particular personality and lead stars that represent the ingredients that make each one of these soups unique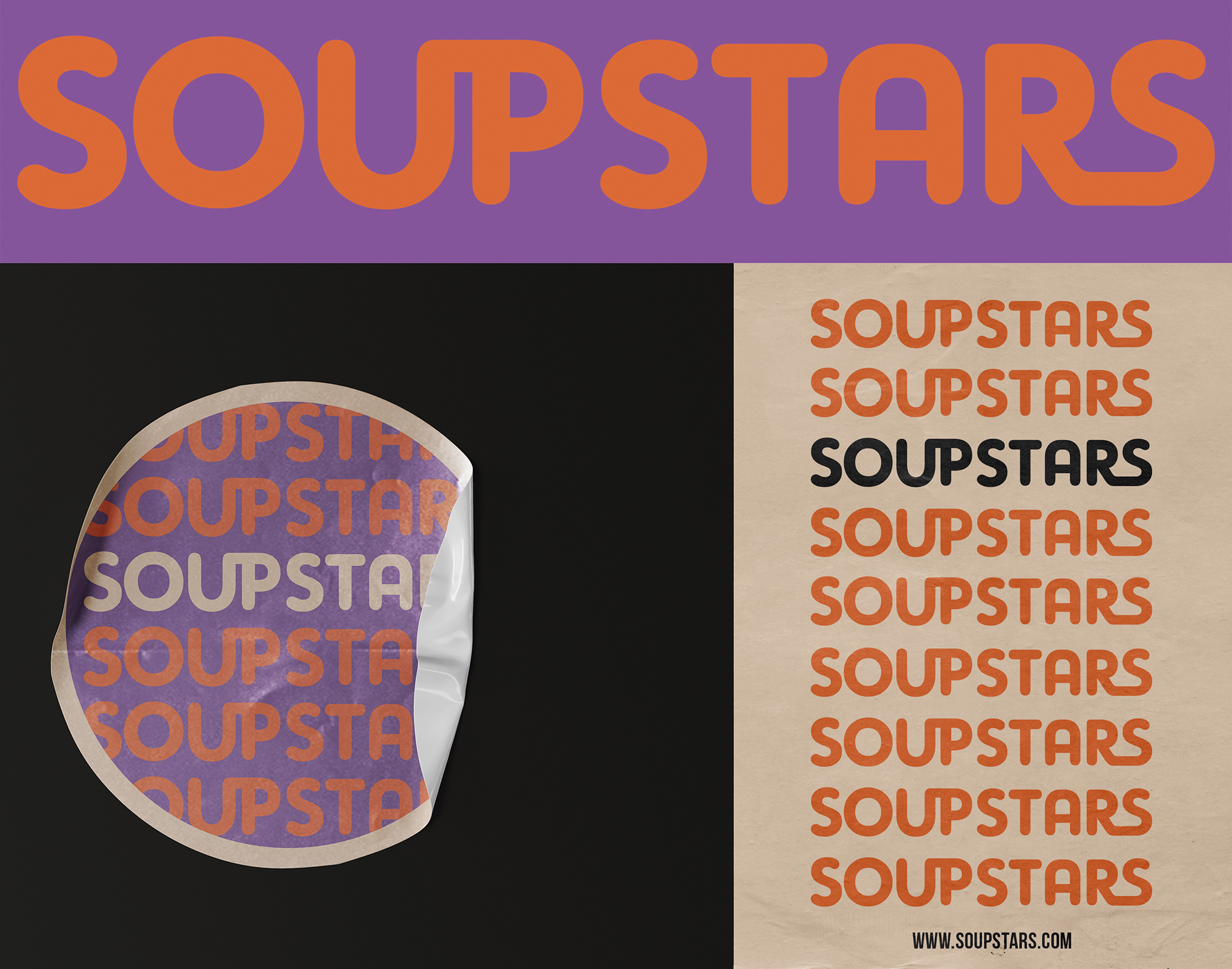 We created an identity for every soup. Six soups with a distinctive tone and personality. We carefully developed a naming system that would represent the contents of each soup in a fun, clever and unique way.